As a fan manufacturer with our own motor production, it is important to have specific in-house knowledge. Within our R&D department, among others, we have specialists in electrical engineering. But what do they do and what do they deal with? We discussed it with Adeline.
Electrical engineering was instilled in me from an early age, says Adeline. "Together with my father, who is also an electrical engineer, I started at a very young age to take apart all kinds of broken devices in order to repair and reassemble them. I quickly discovered how important it was to think about the design of a device. In fact, some devices were not designed to be repaired at all. Repairing then quickly became a real hobby. So it was a logical next step for me to study electrical engineering. After that, I continued to be interested in product design, so the Master's degree in Industrial Design Engineering was an obvious choice.
When looking for a job, I looked for a company where I could work with a wide range of activities. At Vostermans I found exactly what I was looking for. A large and international company where development and production take place in-house, but which still feels like a family business. I am responsible for anything that can control the motor. This involves a lot of things, such as creating new (customer specific) software programs, testing new programs in the wind tunnel, answering customer questions and giving courses.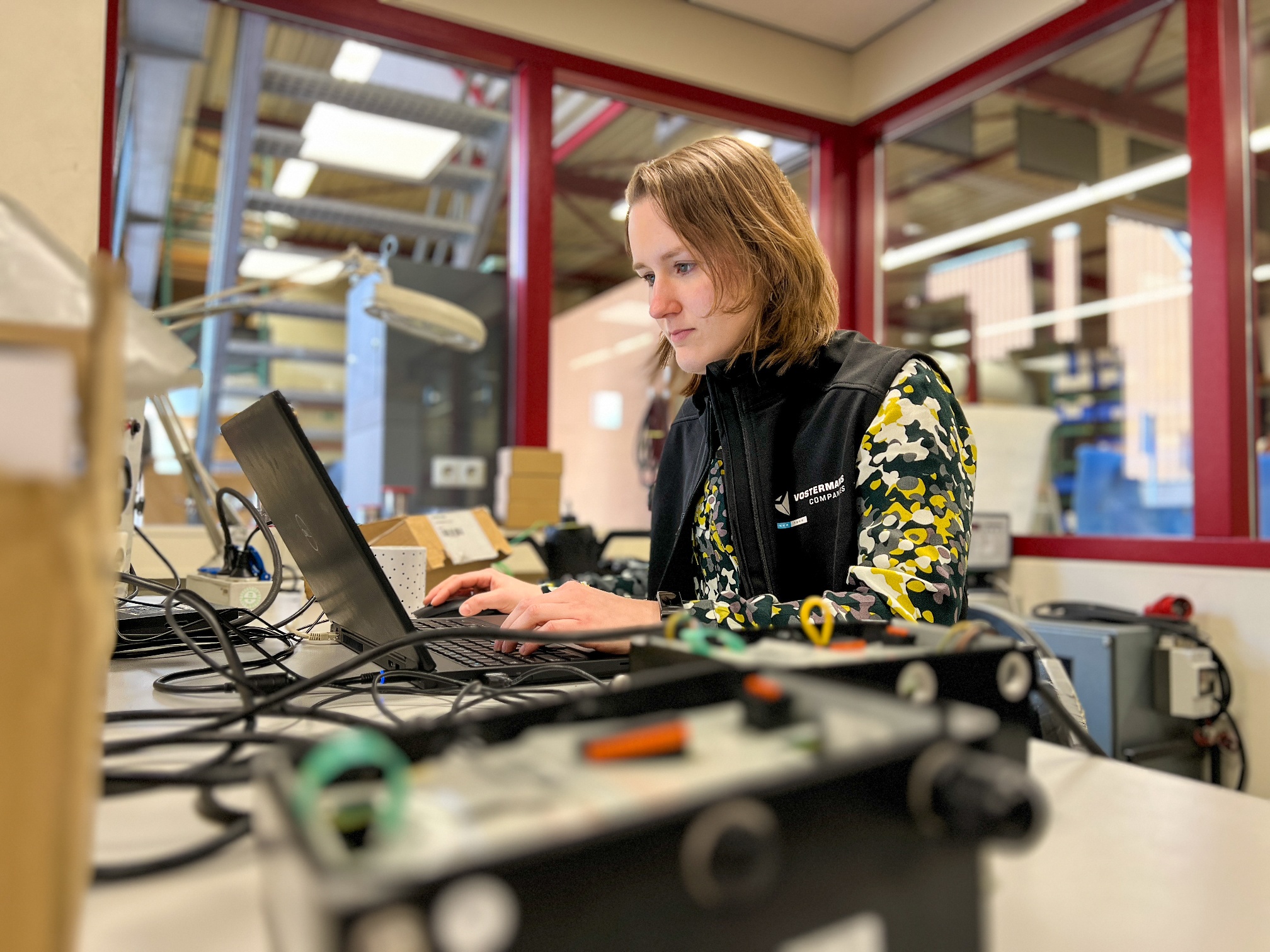 Working with all kinds of specialists and the fact that we have everything in-house ensures that you can get things done quite quickly. We regularly launch new developments, run tests or optimize products based on practical experience. For example, following feedback from a customer, we recently introduced a minimum ventilation cycle timer in the ETD, AEW and MASTER-5N. This allows ventilation to continue below the set temperature. Useful in situations where the minimum ventilation rate is too high for the required ventilation level. Small things, but useful in practice. This combination of technology and practice is what really appeals to me.
Other topics of interest in my field are sustainability and efficiency. Agricultural environments are tough. That is why our variable speed drives are IP 65 rated. Our energy-efficient fans are equipped with a separate MFD speed controller. This frequency controller allows you to control fans efficiently and save a lot of energy. For ultimate safety, we offer an optional motor protection switch for our fans.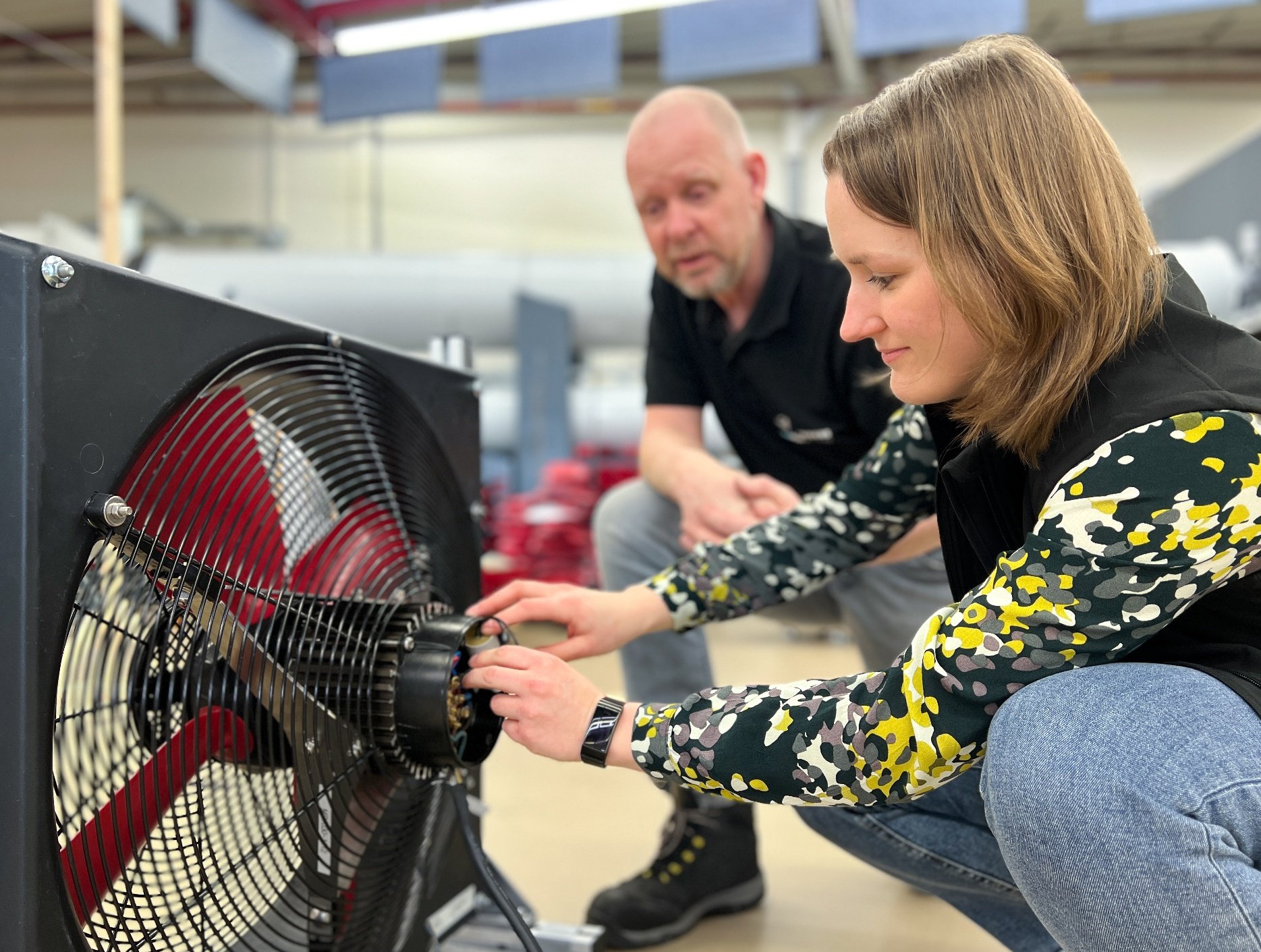 In the future, technology will continue to evolve. With my passion for technology, I will work to translate this into efficient and intelligent solutions for our customers and their practical situations.