I choose to present solutions to my customers that will benefit them in the long term
Piotr Przychodni from VHP facilitated the construction by selecting and installing solutions that are state of the art, reliable, low in maintenance efforts and above all: resistant to the harsh cleaning conditions of a poultry farm.

"I choose to present solutions to my customers that will benefit them in the long term, their business success is my priority. That is why I am proud to represent Multifan in the Polish poultry market with this unique ECPlus line."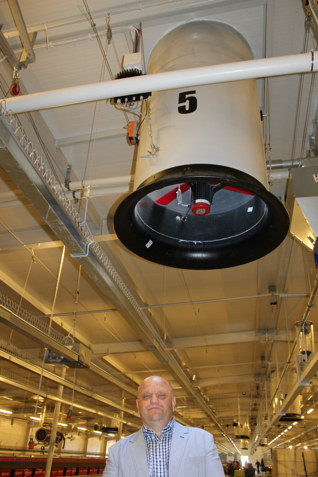 Mr. Plewiński from Piast Pasze

Looking for a long term solution
Mr. Plewiński from Piast Pasze choose to install 10 of these new Multifan ECplus in his chimneys. "We will soon have to comply to new European motor energy regulations, so I was looking for a long term solution. I preferred ECplus as a tested future proof system".
Never lose all ventilation by a failure
He also paid attention to the low noise level and the reduced energy consumption. Yet reliability is the main concern of a poultry farmer: "I am so much more at ease with this ECplus solution: more reliable as a system due to its 1:1 intelligent frequency drive". The risk of either losing all ventilation or all ventilation running at maximum speed when a single frequency drive fails, is eliminated.